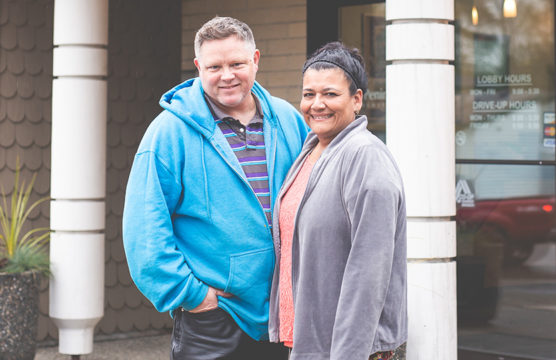 HOME EQUITY LINE OF CREDIT
Get the introductory rate you need, with an organization you trust.
It's time your house paid you.
Open a new Home Equity Line of Credit (HELOC) and get an introductory rate as low as 4.00% APR for the first 12 months. After 12 months, rates as low as 5.50% APR.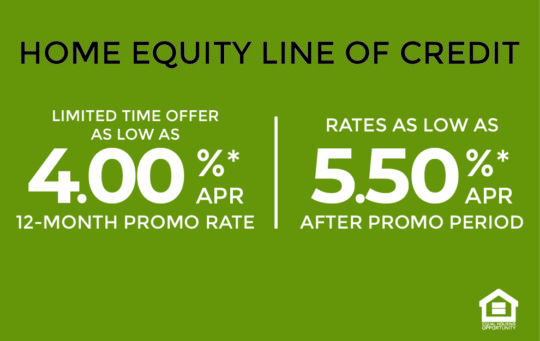 Ready to apply for a Home Equity Loan?
---
Disclosures
*ANNUAL PERCENTAGE RATE (APR) is a promotional rate that applies to new Peninsula Home Equity line of credit accounts approved between May 31, 2019 and August 31, 2019 (already established lines do not qualify). Stated promotional rate is based on original loan to value of 80% or less and excludes manufactured or mobile homes. Based on the original loan to value and credit worthiness, your promotional rate may vary. Advances posted at the promotional rate will accrue at the promotional rate until twelve (12) months from the original closing date. After twelve (12) month anniversary date, the non-promotional variable rates will go into effect. Non-promotional rates may vary and will not exceed 18.00% APR over the life of the loan. Borrow at 4.00% APR for 12 months and make monthly payments of $6.06 per $1,000 borrowed. Loans are subject to credit approval and PCFCU membership is required. Property must be owner occupied, not subject to sale, and located in the State of Washington. No closing costs except appraisal if required (estimated appraisal cost $900). Property insurance is required (if the property is located in a special Flood Hazard Area we will require you to obtain flood insurance). Other conditions or limitation may apply. Reimbursement of actual processing fees of $200-$900 will be applied to loan payoff if loan is closed in the first 60 months (5 years).