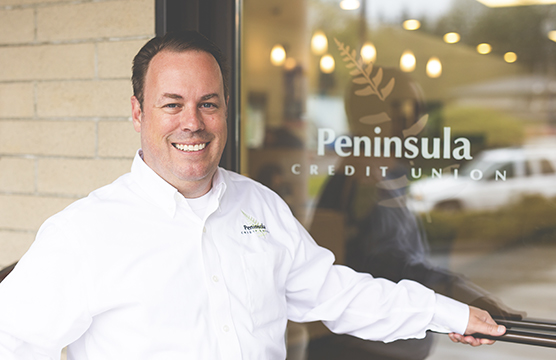 COVID-19 Resource Page
Protecting members and employees in response to the health threat posed by the virus.
---
Dear Peninsula Credit Union Member,
Our website is a great place to find current information related to Peninsula Credit Union and COVID, including any changes or service interruptions that affect members. Our Facebook page will also provide timely and ongoing updates. Please know that the health and safety of our members and employees is of utmost important to us.
For more information and the full list of recommendations from the CDC, please see the Centers for Disease Control (CDC) guidelines.
If you have any questions specifically about your accounts, you can send us a secure message using online or mobile banking, or give us a call at 800.426.1601
Thank you for being our member,
Jim Morrell
President/CEO
Peninsula Credit Union
Recent updates:
August 16, 2021 Email to Members –  Updates to masking policies
July 06, 2020 Letter to Members –     State Face Mask Mandate
May 27, 2020 Letter to Members –     Re-Entry Plans
April 10, 2020 Letter to Members –     Stimulus Payments
March 23, 2020 Letter to Members – Member Assistance
March 17, 2020 Letter to Members –  Lobby Closures
March 9, 2020 Letter to Members –   Acknowledgement of COVID-19
Federally insured credit unions like Peninsula Credit Union offer a safe place for credit union members to save money. All deposits at federally insured credit unions are protected by the National Credit Union Share Insurance Fund, with deposits insured up to at least $250,000 per individual depositor. Credit union members have never lost a penny of insured savings at a federally insured credit union. Additional information on NCUA share insurance coverage for consumers is available at MyCreditUnion.gov.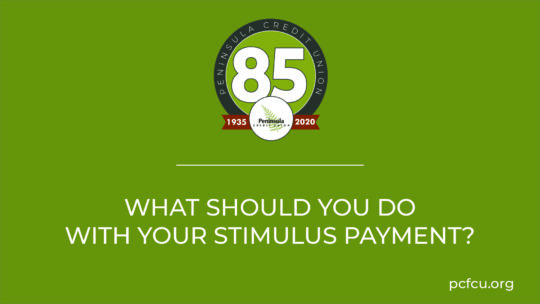 In this video we discuss different ways you can use your stimulus payment while being financially responsible. While they may not be glamorous these little actions can make a big impact on your finances.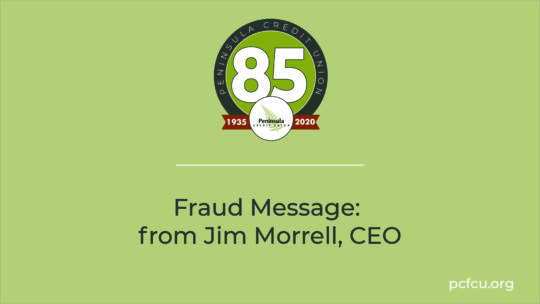 During this time of crisis scammers are still out trying to take advantage of all of us. In this video Jim shares some tips to keep yourself safe during these trying times.
Peninsula Credit Union Employees 3D Print Personal Protective Equipment for Hospital Workers
Two employees have made over 100 face shields and other equipment for healthcare workers.
Click here to read the article.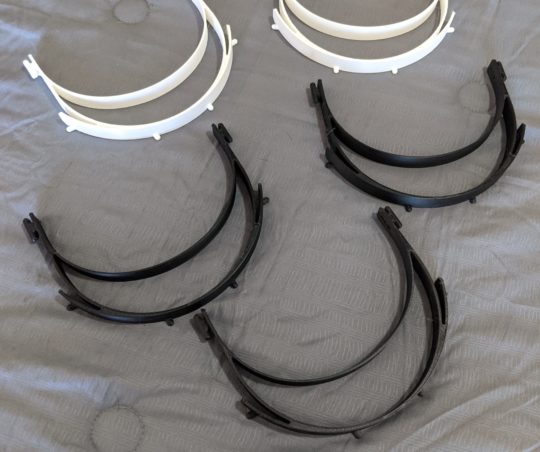 The Remarkable Credit Union Podcast
Our President and CEO Jim Morrell was on the Remarkable Credit Union podcast. He has a great dialog with host Cameron Madill about this COVID-19 crisis and how credit unions can help their members find financial peace during these turbulent times.
Radio Interview
Jim Morrell, CEO and Kirk Smith were interviewed by Jeff Slakey IFIBERONE News Radio – KMAS about what consumers should do during this crisis and specifically what Peninsula was doing to help its members. Listen to it here.
Shelton Mason County Journal
Peninsula was featured in a recent article in the Shelton Mason Journal about service levels in Mason County. To read the article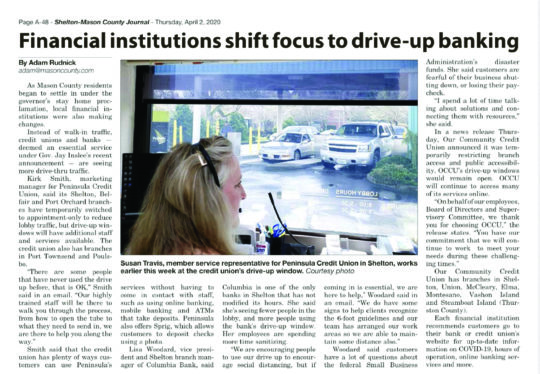 ---
Lending Options to Help You Now
Loan Modifications
We can offer interest only and payment deferral options. Call today to discuss which may be best for you.
Release of Held Funds on a Secured Loan
Members can request a release of the held savings for an active borrow and save loan, share secured, and VISA secured for up to $1,000 or 25% of the held amount whichever is higher.
Fee Free Refinances of PCU Loans
We have waived the $100 fee to refinance your PCU loan**. This may help you lower your monthly payments as we have low interest rates.
Products and Services to Help You Now
Penalty Free Certificate Withdraw
If you have a certificate with us, and are experiencing a financial hardship due to COVID-19, we will waive the penalty fee if you wish to withdraw funds from the certificate early
No Fee Cash Advance
With an appointment you can come into the branch and do a VISA cash advance for no charge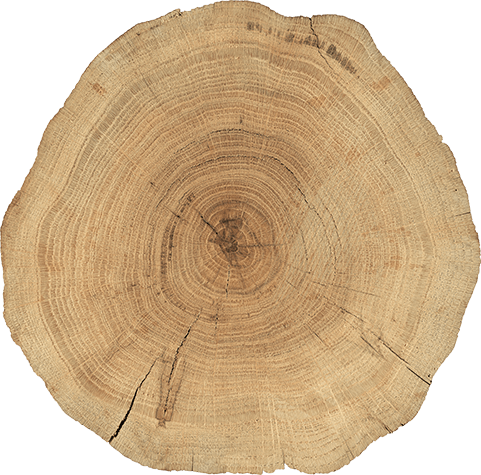 Skipped a Payment
"I had a member call concerned about making his $700.00 truck payment. He said he is a hair dresser and his salon has shut down so he is out of work. I let him know that we are here for him and we have a couple of options to help him. I asked him if he would benefit doing the 90 day interest.. or if skipping a 1 month payment would work best for him. He chose the skip pay option which extended his payment out till May 2020. He was so thankful he said "I can breath and pay my rent on the 1st." "
"They really care"
"A health care worker w/ 6 kids and her Husband was laid off. They are going through groceries like crazy and losing his income is hard. The member stated that we reached out first and we were so positive. She is taxed physically as a Healthcare worker and this really helped them out. Member said that we seem to really care about our Members. We did a 90 day Interest only on her Auto Loan. "
Eased My Stress
"A member and his wife are currently raising their 2 grandkids for the last 10 years. His hours were cut drastically and the Interest only payment has eased his mind . He stated he and his wife should be planning for retirement instead he is trying to raise a second family. Anything that eases his stress he is very grateful for at this trying time and we stepped up as a Credit Union!! "
Featured resources for our members
COVID Family Financial Survival Guide
Peninsula Credit Union has been certified since 2014 as a Community Development Institution (CDFI) identified by the U.S. Treasury to have a focus on financial challenged households in our community. CU Strategic Planning is our partner helping to design products for credit unions to help build financial stability.
In this guide topics covered will include
Difficulty Paying Rent
Getting & Saving Your Cash
Protect Your Credit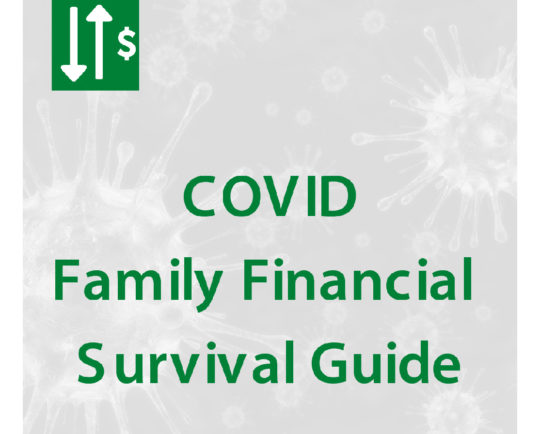 Download the Survival Guide
Digital Lessons for Remote Learning
EVERFI is here to help families bring learning to life at home. EVERFI's digital lessons are used by more than two million K-12 students, and thanks to our sponsors, are always available to school districts and educators at no-cost.
In this period of increased remote learning, we're also providing students direct-access. We invite you to visit EverFi and access this comprehensive information.
Elementary School
Middle School
High School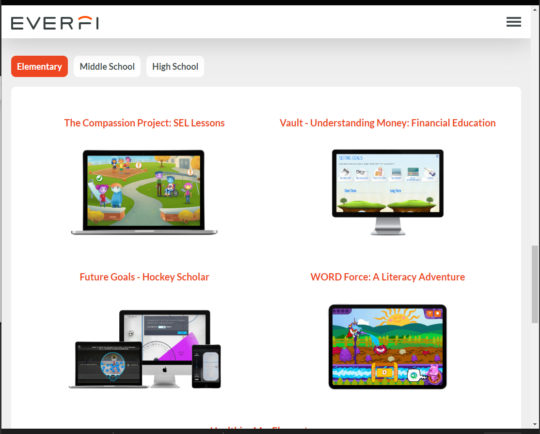 Go To EverFi Website
Every time we see a crisis like government shut-downs, hurricanes, tornadoes, fires, or in this case, a virus outbreak, the financial fragility of American's is brought "out of the closet" and into discussion. Helping those we serve get from barely surviving to financially thriving is our collective goal! If you are not prepared for this sort of financial setback, we hope this information can assist you in moving forward. As you recover, don't forget to plan ahead for the future. Our hope is that we can keep the "Financial Health" conversation alive every day, not only in times of emergency.
Free Access to Financial Education and Resources
At Peninsula Credit Union, we care about your financial wellness. That's why we've partnered with industry-leading BALANCE to provide you with free access to expertly-crafted financial education and resources to help with your fiscal matters. And should you need, BALANCE can assist with confidential, no-cost financial counseling services to help you develop a sensible budget managing spending and debt. For all your financial life stage changes and more, we—in partnership with BALANCE—are here to help.
Register for BALANCE Today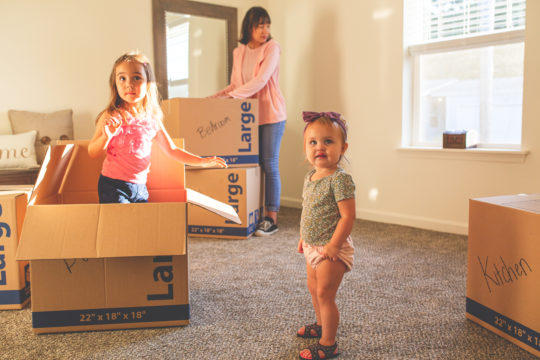 ---
Disclosures
*APR=Annual Percentage Rate.  Loan approval is subject to Peninsula Credit Union underwriting guidelines. Payment example: $555.56 a month based on 18 months, $10,000 loan amount at 0.00% APR or $559.98 a month based on 18 months, $10,000 loan amount at 1.00% APR.
**Some Exclusions Apply
COVID-19 is a highly contagious disease that can kill you.  Protective measures that we take and you take cannot eliminate the risk of exposure when you visit a public place such as a Peninsula Credit Union office.   Please use our online, mobile, telephone, or drive-through services rather than visiting a Peninsula Credit Union office whenever possible.  If you visit any Peninsula Credit Union office, you are responsible for all risk of COVID-19 exposure.