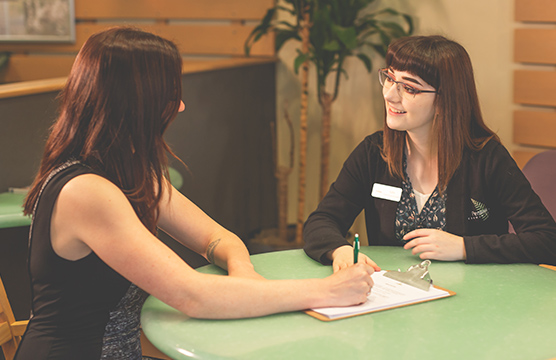 Payment Options
A variety of options to make your loan payments
Enjoy the convenience of making a one-time payment each billing cycle, or make extra payments on demand at any time. Loan payments can be debited from your checking or savings account at the bank or credit union of your choice. You may also make your payments from a debit card.
All payments are applied directly to your loan account but may take two to five days to be debited from your account. Payments made after 6pm PST cut off will have an effective date of the next business day.
Instructions to Pay Now
Pay Now allows members to pay their loans via debit ($1,000 max) or via ACH ($2,000 max).
Click on the Pay Now button below to begin.
You select "Express Payment" for one time use.

Follow any helpful instructions displayed on the login page for entering your Peninsula Credit Union loan account number.

Select your preferred payment method, and type your checking/savings account information.
Enter the payment amount you wish to make (or the amount due as shown), and select the payment frequency.
Review your loan payment request, and be sure to read the terms and conditions prior to submitting your payment.
After submitting your payment, you will receive an immediate confirmation.

If you chose to register, all registration and payment information is securely retained. It is not necessary to re-enter it upon future visits. Simply log in with your loan account number and password!
* $5.00 fee for online payment.
If you are paying your payment from your Peninsula Credit Union account
Pay with your PCU Online banking
Log into online banking
Select "Transfer funds" then select account where funds are, and then loan to pay.
Pay from the PCU Mobile App
Select "Transfer" then select amount where funds are, and then loan to pay.
Mail Payment
Make check payable to Peninsula Credit Union
Write the loan number on the check and include a Loan Payment Coupon.
Mail payment to:
Peninsula Credit Union
PO Box 2150
Shelton, WA 98584
If you are paying your payment from another financial institution
Automatic transfer
Fill out and sign the ACH debit form, that can be located here
Mail the completed form to:
Peninsula Credit Union
PO Box 2150
Shelton, WA 98584