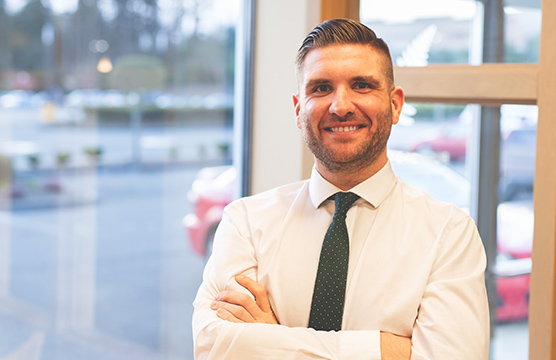 Fraud Center
Working to keep you, your personal information, and your money safe.
We understand that security is incredibly important, and at Peninsula we take a serious, proactive approach. We've implemented several layers of security in order to effectively safeguard your financial assets and personal account information. Below you'll find active fraud alerts we're monitoring, as well as tips and best practices you can follow to help secure yourself against fraud and scams.
Prevent Package Theft This Holiday Season
Imagine this: You get an alert in your email that a package has been delivered. And yet, you come home to find the front step bare. You do some asking around, and it becomes clear. The package has been stolen.
If this hasn't happened to you, it could, especially as package theft increases during the holidays. Below are some solutions to help prevent your package from being stolen from your front door, porch or other location this season and all year.
Use Smart Package Lockers or the UPS Store
Services like Amazon Locker and the UPS Store offer reliable, safe options for receiving packages.
Install Security Cameras or a Video Doorbell
Pointing security cameras at your front door or driveway or installing a video doorbell will deter criminals from stealing those packages.
Have Packages Delivered to Your Workplace/Office
One of the best ways to keep packages safe is to have them delivered to your office. You can also ask a friend you trust to receive the package for you.
Require a Signature on Delivery
By requiring a signature, your package won't be left unless someone is there to receive and sign for it.
Insure Your Packages
Most of the major delivery companies offer insurance that guarantees reimbursement for lost or stolen packages.
Gift Card Fraud is on the rise again
Has someone asked you to go get a gift card to pay for something? Lots of people have told us they've been asked to pay with gift cards – by a caller claiming to be with the IRS, or tech support, or a so-called family member in need. If you've gotten a call like this, you know that the caller will then demand the gift card numbers and PIN. And, poof, your money is gone.
Card Skimmers at the pumps
Skimmers are illegal card readers attached to payment terminals — like gas pumps — that grab data off a credit or debit card's magnetic stripe without your knowledge. Criminals sell the stolen data or use it to buy things online. You won't know your information has been stolen until you get your statement or an overdraft notice.
Skimmers are nothing new, but technology has made them smaller and harder to find. Sometimes, they're even hidden inside a gas pump.
It's more important than ever to be alert and informed.
When it comes to protecting your money, identity, and personal information, knowledge is power. Here are some tips to help you prevent fraud and keep yourself safe.
Create strong passwords
Store them securely and change them periodically. Use a combination of upper and lower case letters, numbers, and symbols. A password storage app can help to keep passwords organized and safe.
Don't share personal info with sources you don't trust.
Especially with website pop-ups. Don't click on links in emails that ask for your personal information.
Shred paper documents
Shred anything that contains your name, account numbers, and other sensitive information before you dispose of it.
Be cautious and aware
Don't visit suspicious websites or follow links you don't trust. Scam emails can look similar to legitimate emails, so review them carefully.
Download files and attachments with caution
Never open unexpected attachments, and only download files from trusted sources.
Secure your home computer
Use a firewall to protect your computer, and encrypt your home wifi network with a secure password. Also, back up your files regularly.
Fraud and Security FAQs
Contact us right away. We can block your debit card and/or freeze your account to protect your money. We will get you a new account and/or debit card while assisting you through the process if you are indeed the victim of fraud.
Check your account activity and balance frequently and notify us immediately if you spot suspicious transactions or activity. Detect fraud early by enrolling in debit card alerts to receive text or email alerts for purchases. Click here
to sign up
Quick Tip
Smart tips to help you protect your cards
Keep your debit and credit cards in a safe place. Choose a unique and hard-to-guess PIN number, and never write it down. If you ever lose a card, report the loss or theft to us immediately.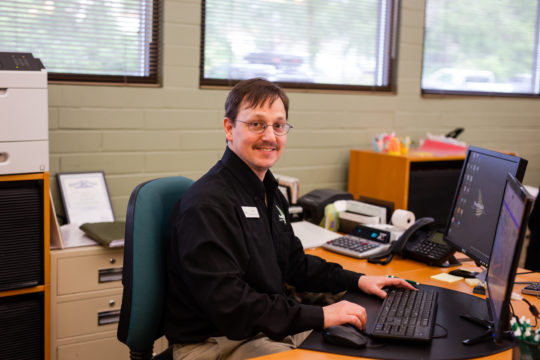 ---
Have questions or concerns about security or fraud?