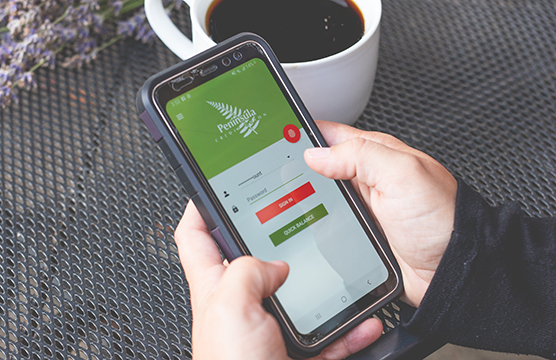 Online and Mobile Banking
Peninsula online and mobile banking is like having a little branch right in your pocket.

LOGIN TO ONLINE BANKING
We love seeing you at our branches, but we know life gets busy. With Peninsula Home and mobile banking, you can take care of your core banking needs from your desktop computer, tablet or smartphone—anywhere, anytime.
Our Home and mobile banking have got you covered.
From checking your balance to making car loan payments, our Home and mobile banking makes it easier than ever to take care of your financial life.
Pay bills online
Easily and effortlessly pay your bills, using scheduled recurring or one-time payments.
Manage your accounts
Review your transactions, check your balance, and monitor your accounts 24 hours a day.
Transfer funds
Transfer money between your accounts and between linked accounts.
Make loan payments online
Make payments to your Peninsula auto and mortgage loans.
Send money
Send money instantly to anyone, as easy as sending a text.
Text Banking
If you don't have a smartphone, you can use our Text Banking service to get account information using easy-to-use text commands.
eStatements
To meet our simple requirements for an incredible rate on your Vista Checking account, sign up for eStatements. They're more secure than paper statements, and available anytime via online banking.
Direct Deposit
Get your paychecks, social security checks or other payments deposited directly into your account. It's free, safe, easy and green.
LEARN MORE ABOUT HOW TO SET UP DIRECT DEPOSIT
Security and Fraud Prevention
Secure management of your money and your personal information is the very foundation of our business. Peninsula Credit Union protects you with the highest security measures available.
When logging into Home Banking or BillPayer, please enter your User ID. If you're having trouble logging in, your PIN/Password may need to be reset. Peninsula Online Services uses a built-in security feature that automatically disables your PIN after three consecutive unsuccessful sign-in attempts. To request a new or updated PIN, or to have your current PIN reset, you will need to contact Member Services at 360.426.1601 or 800.426.1601 during normal business hours. For security reasons you will be required to verify your identity when you call. If you are getting a "Server not currently available" message our computer system may be temporarily offline for maintenance. Please try again after 30 minutes or so. We apologize for any inconvenience this may cause you.
If you do not see your account information, you may have been unenrolled due to inactivity. To reactivate your account, simply call our member service department at 800.426.1601 to reactivate your account. You may also re-enroll in online services to reactivate your online status.
Quick Tip
Create a strong password for your online banking
Try to select something you do not use anywhere else, and never write it down. This will help keep your account safe.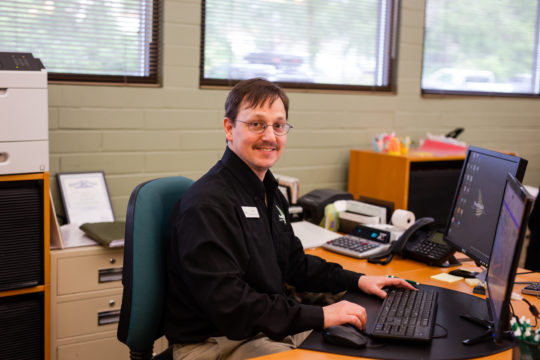 ---
Ready to use Peninsula online banking?