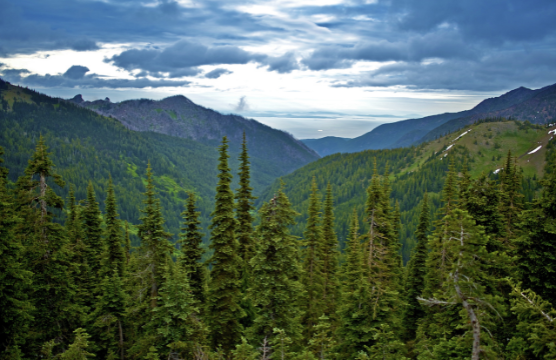 Land and Construction loans
Build a home you love from the ground up, with flexible terms and competitive rates.
Our land and construction loans offer...
Competitive rates
We offer a variety of competitive rates, including fixed rates that protect you from unexpected increases.
Quick loan decisions
At Peninsula, we provide fast and convenient service so you can get start building as soon as possible.
Flexible terms
Everyone's blueprint is different, which is why we offer flexible loan term options to fit your financial needs.
Build what you want, where you want
Whether you're looking to purchase land or build your dream home, Peninsula offers two loans to get you started.
Land Loans
Available for properties 25 acres or less
Finished lot rates available
5 year balloon, 25% down, minimum credit score 680
15 year fixed, 5% down, $250,000 maximum finance amount, minimum credit score 660
15 year fixed, 15% – 25% down, minimum credit score 650
Path to Homeownership – First-Time Buyer: 15 year fixed, 0% down, $150,000 maximum finance amount, minimum credit score 680
Apply online
Construction Loans:
Available for stick-built, modular, and single or double wide homes
Up to 12 month construction period available
Minimum credit score 680
75% Loan-to-Value of completed appraised value
Flexible terms
Low loan origination fee plus normal closing costs for construction loans
Interest-only payments during construction
Apply online
Meet Our Mortgage Officer
Hollyanna Vopat-Steiner

Mortgage Loan Officer

Hello! My name is Hollyanna Vopat-Steiner and I am the Mortgage Loan Officer here at Peninsula Credit Union. I am a wife and a mother of 3 beautiful young children. I absolutely love to cook and bake regularly, and in those rare moments to myself, I adore doing arts and crafts. I've been working in Community Banking since 2012, and joined the customer service workforce when I was just 14 years old. Over the years, I have identified that I have a very real passion for helping members of the community grow and achieve their personal and financial goals. Whether you're purchasing your first home, refinancing, purchasing land or in need of a construction loan, I can help you through the process from start to finish. It is my goal to make your loan journey go as smooth as possible and be an overall great experience. Let me help you achieve your goals of homeownership!

Hollyanna Vopat-Steiner

360.426-1601 x3162

NMLS #1227394
Ready to apply for a land or construction loan?